Articles by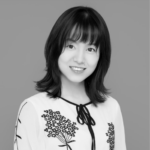 Rachel Lin
Rachel Lin is the CEO and a co-founder of SynFutures, a decentralized derivatives trading platform. Rachel previously worked at Deutsche Bank, where she specialized in derivatives, and co-founded Matrixport, one of Asia's largest crypto neobanks.
August 2023
Despite the outrage against Sam Bankman-Fried and the now-bankrupt exchange, everyone would be better off with a relaunched FTX 2.0, writes Rachel Lin, CEO of SynFutures.
April 2023
Amid the current banking crisis, each side is exhibiting disdain for the other when neither holds the moral high ground, writes Rachel Lin of SynFutures.
March 2023
In the race to tame crypto's excesses, we need to avoid regulatory clashes while DeFi draws lessons from TradFi, writes Rachel Lin of SynFutures.