Articles by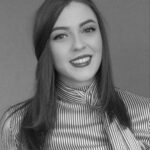 Ramona Ciocea
Ramona Ciocea is the Amsterdam-based head of business development and partnerships at Protokol, a Web3 and enterprise blockchain development and consulting firm. Previously she was head of business development at Novacom CLS Services.
May 2023
Opinions about Web3 gaming remain divided, but it's undeniable that NFTs and GameFi offer players big opportunities, writes Ramona Ciocea of Protokol.
February 2023
Many gamers still oppose NFTs and blockchain gaming, overlooking the myriad benefits of the latest technology, writes Ramona Ciocea of Protokol.