Articles by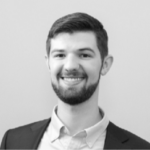 Michael Lewellen
Michael Lewellen is the Dallas-based head of solutions architecture at OpenZeppelin, a Web3 security company. A technology strategist, he has worked with blockchain systems for over 10 years, consulting for clients including Toyota, Verizon and Thomson Reuters. He also teaches blockchain technology as a lecturer at University of Texas at Dallas, and serves as a public policy advisor and board director for the Texas Blockchain Council.
September 2023
Making sure the smart contracts behind DeFi platforms are thoroughly audited isn't just a job for code developers — it's also a must for ordinary investors.
January 2023
Decentralized autonomous organizations suffer from faulty code and lax governance, which the unscrupulous can easily exploit, writes Michael Lewellen of OpenZepplin.