Articles by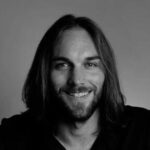 Hamilton Keats
Hamilton Keats is the Singapore-based CEO and co-founder of Krayon Digital, a provider of MPC business wallets for small and mid-size enterprises. Prior to Krayon, Hamilton co-founded Platform One, a London-based wealth management platform, and worked at HSBC and DVB Bank. He holds a BSc degree in physics from the University College London.
April 2023
The current US approach to regulating crypto flies against its history of supporting tech innovation and undermines its own national interest, writes Hamilton Keats of Krayon Digital.
Securing keys is an issue that has bedeviled the crypto world, as the $600M Ronin and $300M Wormhole heists have painfully shown. Is there a better way?