Articles by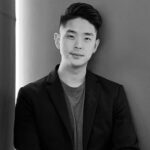 Henry Liu
Henry Liu is the CEO of BTSE, a centralized trading platform headquartered in the British Virgin Islands that bridges the gap between the fiat and crypto markets. Henry previously worked in merchant banking and began his blockchain career in 2016 with Maidsafe, a cryptographic privacy network.
June 2023
As the US escalates its crackdowns on digital asset companies, it's also losing its dominance in crypto — to Asia's advantage, writes Henry Liu of BTSE.
March 2023
The fall of Silvergate, SVB and Signature has left crypto firms scrambling for new banks. Will crypto banking head offshore for the long term?