Articles by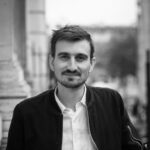 Guilhem Chaumont
Guilhem Chaumont is the CEO and a cofounder of Paris-based Flowdesk, which builds liquidity technology for digitalized financial markets. Prior to Flowdesk, he cofounded and served as CEO of X-Network, an open-source private cryptocurrency. Guilhem started his career as a trader for HSBC and holds master's degrees in engineering and international finance.
June 2023
Small cryptos often rise and fall with BTC and ETH — the market's two biggest players. The concentration risk is profound, and here's why you should care.
October 2022
The crypto market has been down for months, but the industry's long-term future is brighter than ever, writes Guilhem Chaumont of Flowdesk. Here's why.