Articles by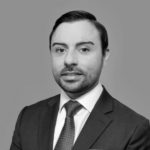 Dario Capodici
Dario Capodici is the Hong Kong-based head of markets at Hex Trust, an institutional digital asset custodian. Prior to Hex Trust, Dario worked in banking and finance in Europe and Asia, including for Citigroup in Hong Kong, Credit Agricole in London, and Deutsche Bank in Milan. A seasoned fixed income trader, Dario has also received several "Deal of the Year" awards by industry publications.
January 2023
Small details can make a big difference on performance, and one careless error can lead to calamity. How should those in crypto drivers' seats navigate their path?
August 2022
The decentralized finance sector is now a fraction of its former self. What will help companies survive this bear market and emerge stronger?