Articles by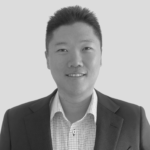 Calvin Shen
Calvin Shen is the managing director of Hex Trust, a digital asset custodian headquartered in Hong Kong. Prior to joining Hex Trust, Calvin held numerous roles across institutional sales and business development at firms such as PIMCO, Figure Technologies, Deloitte and BNY Mellon. Calvin holds a BA in economics from U.C. San Diego and an MBA from Columbia Business School. He is also a CFA and CAIA charter holder.
September 2023
Europe's first spot Bitcoin ETF ushers in an era where traditional finance and crypto are converging, setting the stage for digital assets to become mainstays in the economy.
November 2021
What makes 2021's roaring crypto market different from 2017's are the banks and VCs piling in, writes Calvin Shen of Hex Trust. What's behind their crypto adoption?