Articles by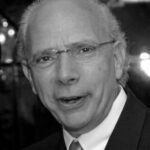 Amnon Samid
Amnon Samid is the Tel Aviv-based CEO of BitMint, an artificial intelligence-powered cyber innovation group developing quantum-resilient solutions for data privacy and quantum-digital currencies for online and offline use. Amnon also serves on the expert panel for stablecoins and CBDC for the Digital Euro Association and has co-founded an AI-powered cyber innovation hub. He has been involved with the People's Bank of China's Digital Currency Institute since its inception in 2016, where his work included leading a digital renminbi project.
November 2023
Hong Kong is charging ahead in its digital currency initiatives, but more must be done to address the e-HKD's environmental impact and security concerns.
February 2022
CBDCs are vulnerable to hacking and the powers of quantum computing, cybersecurity expert Amnon Samid writes. Central banks must heed the warning.